Investment Strategy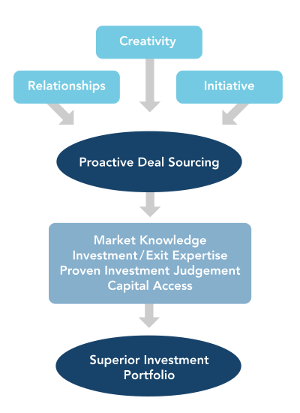 Investors continue to invest with Tilden Properties because of our company's strict focus on multifamily properties that represent untapped potential. This focus leads to optimized returns meeting the needs of sophisticated investors; mainly private equity, high net worth and family office investors seeking institutional quality scale and diligent asset management for their multifamily real estate investments.
Our investors appreciate our focus and integrity, and it's the success of the Tilden approach to acquiring and renovating properties that attracts investors. The relationships Tilden principals have formed with our investors are direct, intimate and stand the test of time. In fact, Tilden's principals participate in every property acquisition by contributing directly as a vested partner to ensure complete alignment of mission and goals.
By acting as both investment sponsor and asset manager, Tilden can then apply our team's more than 100 years of collective experience in multifamily real estate and asset management to achieve investment goals. Tilden principals focus on increasing the market value of each asset by implementing a strategic renovation and improvement plan tailored to the specific dynamics of the property, maximizing rent growth and NOI while managing operating expenses through diligent day-to-day asset management.
For more information about how we source and finance our projects, please contact us to schedule a conversation.